About SewGroup
SewGroup
A group of companies dedicated to the Sewing and Craft Industry. Twelve companies make up this specialist, vertically integrated global organisation, owned and operated by six Directors with many years of industry experience. The key companies in the group are listed below.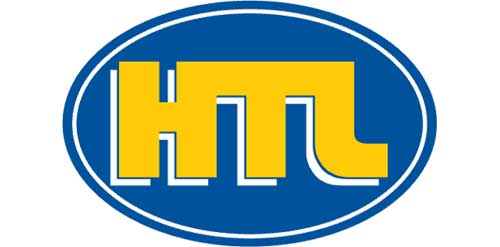 HTL
A world class Asia based supply source.
Founded in 1991, our Hong Kong based product creation, production, quality control, shipping and logistics company. Employing around 75 staff, HTL produces and supplies product to key distributors in over 60 countries around the world. HTL gives the SewGroup organisation unique supply abilities.
Welltech
A major production, packaging and warehousing hub based in Southern China.
Our own China factory for manufacturing and packaging product. Welltech has huge experience in producing injection moulded product and also enables us to consolidate and package goods from multiple vendors in China. It maintains very high standards in terms of product quality and presentation. Welltech employs over 250 dedicated staff solely focused on production. Welltech is situated in Southern China.
Groves
Stock in UK for supply to UK & Ireland markets.
Founded in 1966, Groves has grown steadily to become the leading Distributor to the Sewing and Craft industry in the UK and Ireland. Groves combines supply of well known SewGroup brands such as Milward, Hemline, Sew Easy, Klasse, Hobbygift, Trimits, Purelite and more, with globally famous brands such as Gütermann, Fiskars, Pony, KnitPro, Clover, Madeira, Tilda Fabrics, DMC, Anchor, Vervaco, Diamond Dotz and many more.
Retailers of all sizes and all types, bricks and mortar and e-commerce specialists, love this reliable single source of supply, offering over 60,000 SKUs, a consistently high in stock position, 100% in stock guarantees on certain ranges, combined with rapid delivery via next day carrier.
Distrifil
Stock in France for supply to EU Markets.
Founded in 1995, Distrifil is one of France's leading suppliers to the Haberdashery Knitting and Craft industry. Distrifil specialises in supply of haberdashery, knitting yarn, sewing threads, ribbons, embroidery, zips and creative hobby products.
Distrifil operates an almost identical model to Groves, by combining supply of well known SewGroup brands such as Milward, Hemline, Sew Easy, Klasse, Hobbygift, Purelite, Care & Create, Azurite and more, with globally famous brands such as Gütermann, Fiskars, KnitPro, Clover, DMC, and more.
Retailers love Distrifil's great reputation for reliable high in-stock position and a range of over 60,000 SKUs available for immediate delivery to all EU markets.
Adjustoform
A world class Dressform manufacturer with factories in UK and China.
Founded over 50 years ago, Adjustoform has grown to become the world leader in dress form manufacturing, constantly developing refining and improving their range to ensure that all customer expectations are met. All dress forms, branded and private label, are designed and built to last. A true quality manufacturer, with production facilities in Kent – UK for supply to UK and EU markets and mainland China for supply to US, Asian and Australasian markets.
SewAid
Our global charity initiative.
Empowering women in developing nations by providing them with new sewing skills and equipment, to enable them to operate micro-businesses in the home sewing field. SewAid provides interest-free microloans to kick start hundreds of small businesses in many countries.
Download our full story here